Article "Media In The Dock" by John Britas (IE, June 9) It is part allusive and partly a persuasive account of his exasperation with the common people's daring to think for themselves and deviate from the roadmap drawn by the intellectual oligarchy that has been in power since independence.
Being in power does not necessarily mean being in a position, and vice versa. Although it has been out of office for nearly eight years, the left-liberal bloc is still in power. It continues to dominate public discourse in India. The controversy over Nupur Sharma and Nevin Jindal is the latest example of the strength of this relationship that cuts across continents, ideologies and doctrines. Blind hatred of Prime Minister Narendra Modi, and anxiety against a rising India, are the glue. Nupur Naveen duo accused of blasphemy and hate speech. Within hours of the alleged blasphemy, videos of their statements reverberated across continents, and one-sided trials and convictions of guilt followed, followed by a clamor to punish them. Isn't this a real global network?
One question in this context begs an answer. Has anyone explained what "hate" or "blasphemy" was? Even worse, there is a trembling silence over the threats of murder and rape of Sharma. These are not empty threats. In the recent past in India, many innocent people, like Kamlesh Tiwari, accused of blasphemy, met violent deaths at the hands of fanatics.
However, Preetas is right when he said "The Ramjanmabhoomi movement led by Sangh Parivar has radically changed the form of media". This movement, no doubt, brought about a mental revolution in the country. The national controversy that followed years of struggle for the establishment of the Ram temple in Ayodhya helped to blow up many myths, raised questions about ideologically created paradigms, reconnected ordinary people with their hateful pasts, and untied and encouraged large segments of society from narrow ideological boundaries. . Find facts about their history and identity.
Why is there any confusion about national identity or history in the first place? A small recap: After independence, with the help of a complicit and lacing establishment, the left was able to become the sole arbiter of values ​​such as secularism, pluralism, human rights and individual freedom in Indian public discourse. There could be no greater joke.
The left – along with the British and the Muslim League – was the main driver of the establishment of a theocracy in Pakistan. He is now the high priest of secularism in India. Communism believes in the supremacy of the proletariat and despises human rights. Violence is central to communist action, and the regime is notorious for ruthlessly suppressing dissent.
The sign of "secularism" we usually see in practice in India originated in a communist petri dish and tasted of a Pakistani mentality. Pakistan is not just a country, it is an idea that transcends borders. An Indian passport holder can also have a Pakistani mentality.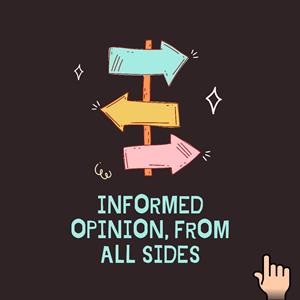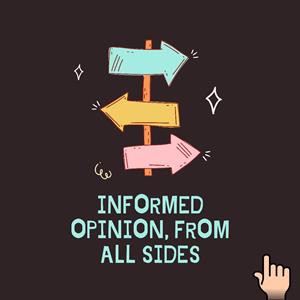 The debate initiated by the Ramjanmabhumi movement brought to light these contradictions in the 'secular' structure of India's history and culture. Britas accuses the media (particularly television) of "raising issues that have led to divisions in society" after 2014. The media did not create the Hindu-Muslim problem. They are just mirrors of it. Shooting the messenger does not help.
Yasin Malik, accused of killing four Indian Air Force officers in Srinagar in 1990, was a "young and boy icon of Kashmiri aspirations" for a section of the media prior to 2014. He is now behind bars. This change is unacceptable to many. With the proliferation of competitive television channels and the emergence of vibrant social media, the grip of private interests on the flow of information is eroding. Their ability to craft a narrative that is free of facts and tailored to their ideological constraints is compromised. Opposition to and public support for a film like The Kashmir Files underscores India's changing media landscape. Compare this to the media's conspiratorial silence on the targeting of Hindus in the Kashmir Valley during the 1980-90s.
I agree with Britas when he said, "Sang Parivar organizations do not participate in the democratic process only for the sake of power." The pursuit of power was never Sang's motive. However, I disagree with his interpretation of Sang Parivar's "basic agenda". Sangh draws inspiration from India's rich past and works ceaselessly for a strong, inclusive, pluralistic and democratic India, upholding social justice and gender equality. Apparently doctrines and ideologies with extraterritorial allegiances and schismatic tendencies, and lacking faith in democracy and the right to dissent, find Sang disturbing. The reasons are clear.
The writer is a columnist and past president of the Indian Institute of Media (IIMC).