Olympic high jump champion Maria Lasitskene, who is likely to be banned from defending her three world titles in a row next month, has criticized the leaders of the International Olympic Committee and world athletics, and expressed sympathy for her Ukrainian rivals in a frank open letter distributed on Thursday.
Lasitskene will likely be disqualified from the World Championships in Eugene, Oregon, due to the World Athletics' decision to ban all Russians in the wake of the country's war against Ukraine.
🚨 Limited time offer | Express Premium with ad-lite for just Rs 2 per day Click here to subscribe 🚨
The 29-year-old, who has never lost in a major international competition, has been among the few Russians allowed in international events in recent years despite the country's athletics federation being suspended due to that country's long-running doping scandal. .
The best of Express Premium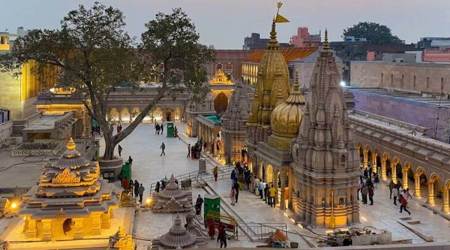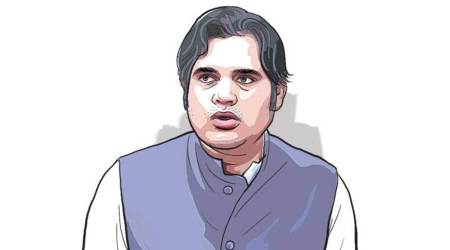 But this year, world athletics plans to ban all Russians, except for a belated and unexpected end to the war in Ukraine. Shortly after the start of the war, the International Olympic Committee recommended that international sports federations ban Russian and Belarusian athletes.
Lasitskene's open letter to International Olympic Committee President Thomas Bach criticized his recommendation to ban Russian athletes as a way to protect them from possible backlash at world events. She said that removing the Russians from sports did not stop the war, "on the contrary, it gave birth to a new war, around and within sports, which is impossible to contain."
"I have no doubt that you do not have the courage and dignity to lift sanctions against Russian athletes," she wrote. "Because in this scenario, you have to admit that you have violated the IOC charter for all these months, and that the laws of the international sports federations have gone from strict documents into worthless papers."
"I still don't know what to say to them or how to look them in the eye," wrote Lasitskene, who has been the main competitors in the high jump for the past five years from Ukraine.
"They and their friends and relatives experience what no human being should feel," she said. "I am sure none of this should have happened (at all). And any arguments cannot convince me to change this opinion."
At the IOC's meetings last month, Bach said the committee would monitor the situation but had not yet made a decision on Russia's participation in the Paris 2024 Olympics.
"The dilemma we face at this moment in time" is "we cannot live up to our task of uniting the entire world in peaceful competition," Bach said last month.
Lasitsken suggested that it was time to stop identifying athletes by country; The peaceful assembly of nations is the core of the Olympic movement.
"Fans fall in love with athletes not because of their nationality or nationality, but because of what they show in competitions," she wrote.