In one of the first scenes in Mr. IndiaWe are introduced to Mugambo Amrish Puri, one of the most famous comedic villains in Bollywood. Wearing a glowing black and silver coat, Mogambo lives in some sort of dugout, surrounded by his followers who 'shout' at him with fear every time they see him. He's the classic bad guy of the era and ticks all the boxes of '80s villainy. Does he have his own logo? check. Are there followers who can be quickly killed? Double check. Has a poor man been thrown into a raging kettle that filters their existence? You have Mogambo all the way to the T.
While it's common knowledge that Amrish Puri wasn't Mugambo's first choice, it's hard to imagine anyone else in the role, and his voice was eye-catching and could smell condescending. There were many Bollywood villains in the 80s and 90s, written by Puri himself, along with Gulshan Grover and Anupam Kher. However, it was as if Mugambo was tailor-made for Amish Puri. He did not exude the violent evil of Jabbar Singh from Shulai; He was the villain who uttered the danger, yet he seemed somewhat foolish.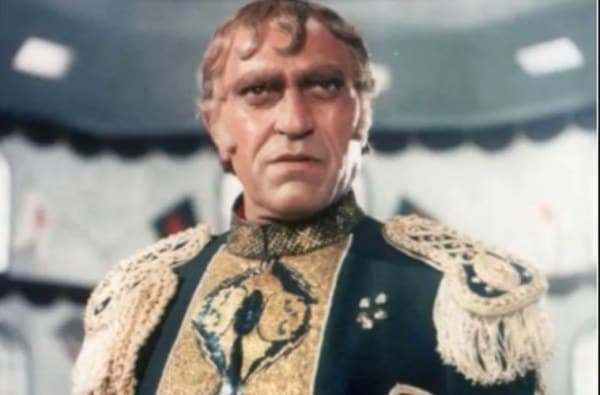 Amrish Puri as Mugambo
With this same opening sequence, Mr. India gets our attention.
Apart from Mugambo, Shekhar Kapoor's Mr India has introduced a slew of distinct and vibrant characters, starting with the powerful Anil Kapoor character Aaron, investigative journalist Sridevi Seema, and calendar Satish Kaushik. It's a curious diverse crew, filled with many kids in the mix, all of whom made the movie as memorable as it is today. Mr. India is one of those few films where you happily stuck in disbelief because the final project is so much fun. The movie's entertainment value is not due to potential clients but to the entire cast, right down to the cult following. Shekhar Kapoor and Javed Akhtar mixed in all possible elements of every genre to concoct this movie – it ended up being a comfortable Khishdi. Mr. India is primarily a romantic sci-fi drama musical, and it works miraculously, but it does. As Aftab Shivdasani who played one of the kids in the movie, little did they know that the movie would be etched in Bollywood history. He tells us, "I think the whole experience in the movie was so special with every day working and spending time with all the other kids, playing in groups, and being a part of this famous ride that we all thought at the time was a fun one but never knew we were all so engrossed in history ".
In an exclusive interview with Indian Express, Satish Kaushik, who was a co-director, proudly refers to Mr. India as a "comic book" movie that can be unlocked at any time. He says, "There are some movies that make you proud, with some characters that imprint in people's minds. Mr. India is one of those movies. It's like a comic book that you can open at any time. It will occupy you, amuse you and make you happy. People loved all the characters – they were remembered." All of us, including children. Ahmed Khan is a well-known director, and Aftab Shivadasani is a leading man now." He also mentions the range of talent the film possessed – from director Shekhar Kapoor, producer Boney Kapoor, Javed Akhtar and the entire cast. He has given a lot of credit to Boney Kapoor, saying that the producer was "young and boisterous" and could be the only person directing such a film. "He was young, outspoken and dreamy. He could gather resources and talents," Kaushik says.
Talking about his unforgettable experiences while working on the film, Kaushik laughs, "I could write an entire book. I was in charge of dealing with the kids. Bonnie had plenty of space behind the classroom groups, teachers, camping and volleyball. It was all there, but the fun was in Gather all the kids and I had to do it. I had to train the kids for performances and I almost whipped them to collect them. Now they say, "Uncle Satish, I was very strict. I was yelling at them while shooting as well." On the other hand, Aftab fondly remembers Satish Kaushik as being full of energy and always keeping things light and funny. He tells us, "Our beloved calendar. We saw him as an assistant director as well as the iconic 'Calendar', so it was this energy group that was always there and kept things in check all the time. Keep it light and funny," he says.
Anil Kapoor played the titular character, a poor man with a heart of gold and heir to a watch that can make its wearer invisible. While he uses it to bring down Mugambo, he also falls in love with Sima, a journalist who has the same goals he does. In an interview, Anil Kapoor was quite clear about why he is keen on his role. It was not the first choice. It was written with Amitabh Bachchan in mind. However, things did not work out and Anil Kapoor was signed.
Anil Kapoor told SpotBoyE in 2015, "At that time for all of us the movie should be important and then all the characters come after that. At that point in my career, Javed Akhtar was writing the movie, Boney Kapoor was the producer, Sridevi was the best. An actress in our country. Acting for her was a dream for me. I knew unke saath kaam karke mera fayda hoga and main bhi A list hero ban jaaunga. "
Satish Kaushik seems to echo that sentiment and tells us, "From there only we knew, this actor knows what he wants to do. I have seen his journey and I really appreciate and respect him for the kind of career he has. He has matured in the industry. Mr. India will always be remembered Anil Kapoor forever."
Aftab remembers how Anil Kapoor treated them "like a first class family". He tells us, "With Anil Sir, it was great because he was such a perfect star who was warm, loving and patient with all the kids and breathed life into the character of Aaron Verma. He treated us all like we were his immediate family and gave us so much love."
The naive and innocent comedic timing of Anil Kapoor in India corresponded to Sridevi, who had ensured, by this time in her career, that she wouldn't be just another heroine. Sridevi's comedic timing was fine, right down to her floppy expressions in the song Hawa Hawaii, where she pretends to be a cabaret dancer. Childish innocence gives way to one of the most sensual scenes in Hindi cinema, the song Kaate Nahin Katate. Kaushik calls Sridevi a 'chameleon' and says, 'If you look at her in person, she is a different person. She was a different person – when she wore the outfit and make-up. She comes in front of the camera, she is a different person. On herself. I was sitting with her during the dubbing. A wonderful actress, a wonderful performer, she can bring the nuances of the character very beautifully. What an expressive face she had."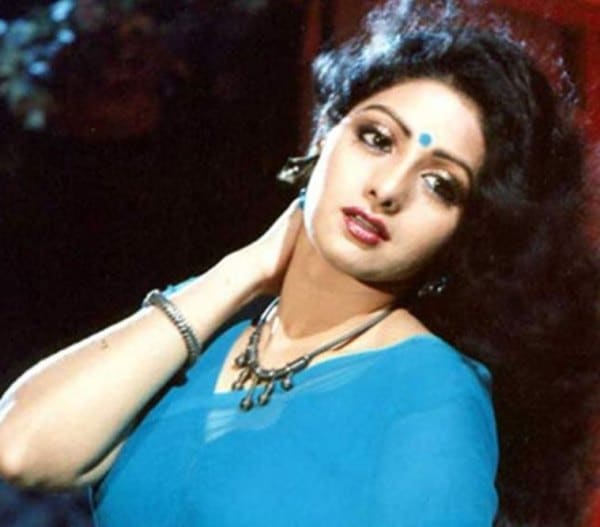 Aftab recalls being "amazed" by Sridevi when in front of the camera, "She was this iconic star who was very professional and polite to everyone, hard working and kind at the same time. We all used to be amazed at her energy just by turning on the camera." Recalling his experience with the rest of the cast, he said, "With Amrish sir, we didn't have many scenes besides the climax in which all the action took place. But he was such a larger-than-life character with his looks and his performance that the moment we heard the baritone, we all got used to feeling It was Mugambo who was talking to us and not Amrish Puri ji."
Talking about being mentored by Shekhar Kapoor, he said, "With Shekhar sir, it was as if a parent was guiding us with utmost love and patience. Someone who was calm yet focused. Someone who is brilliant in his profession and all the little nuances. He really put all the little pieces in This iconic puzzle all together. Sheer brilliance."
Mr. India does not need a sequel, it stands at the bottom of it. Kaushik says she should not be touched. "People shouldn't touch it. It wouldn't feel the same, it was magical because so many talents got together in this movie, Boney Kapoor, Javed Akhtar for special effects and action directors. So many people put such effort into this movie. It was made with such Such a great passion and teamwork.It's an iconic movie that no one should touch.Mr.India belongs to Anil Kapoor,Boney Kapoor – she belongs to everyone.If ever it appears, the legacy can only be carried out by Anil Kapoor,not anyone else. Someone else playing Mr. India wouldn't be a good thing."
It's true that the sequel will never have that sultry '80s feel with its comedic and hilarious style that ensues.
With input from Mimansa Shekhar