Six-year-old Simranpreet Kaur was unaware of what was happening as she finally said goodbye to her father, saluted and lit a pyre with her grandfather, Thursday. The six-year-old kept asking her mother and uncle, Baba Kaap Aingi Choti (When will father come on vacation) and his duty father Bi Gai Hin (Papa on duty).
The remains of Naik Swaranjit Singh (30), of the 325th FD Regiment, wrapped in tricolor, arrived at Salaudi Singha village in Samrala, Ludhiana, Thursday, two days after his death in the line of duty in Leh, Ladakh. His body was cremated with full military honors by his regiment with police and district administration officials in attendance.
Swaranjit is survived by her six-year-old daughter Simranjeet Kaur and five-month-old daughter Sukhmandeep Kaur.
🚨 Limited time offer | Express Premium with ad-lite for just Rs 2 per day Click here to subscribe 🚨
Sarabjit Singh, the deceased's younger brother, who also worked as a Nike in the army, said, "She kept asking when her father would come home on vacation. Even at school, she kept telling her friends that her father was an army man and would come to meet her soon. She could not recognize the body because Her face is damaged and she has not yet come to terms with the fact that her father is no longer around."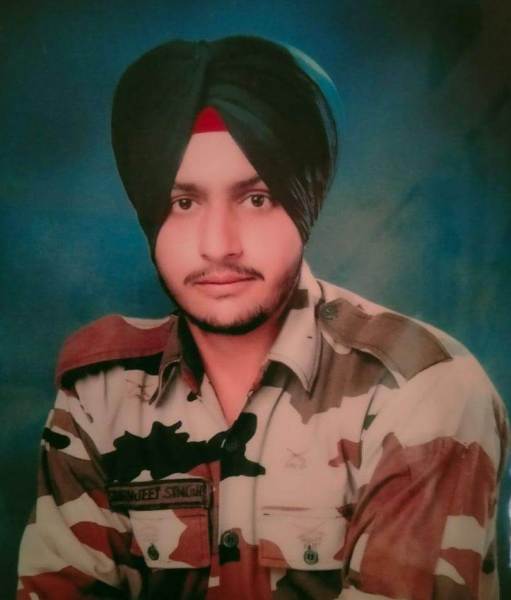 Swaranjit is survived by six-year-old daughter Simranjeet Kaur and five-month-old daughter Sukhmandeep Kaur.
Sarabjit Singh said that on June 21, the army vehicle his brother was traveling in with two other personnel slipped into a valley after an avalanche in Leh where he had been deployed since last year. While two others were seriously injured, his brother died in the line of duty. He added that in 2008 his brother joined the army because his family needed financial support.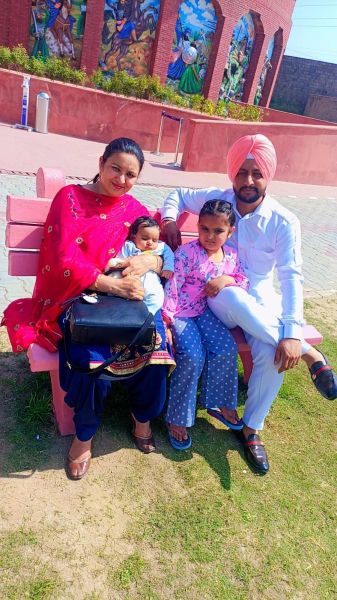 Nike Swaranjit Singh with his wife and two daughters.
Swaranjit's father Paramjit Singh is an electrician and the family does not own any farmland. "After my brother joined the army in 2008, he forbade me from doing this and said the conditions for training and working in the army were too tough so I shouldn't join, but I also wanted to support my family like my brother. I joined him a year later. Our father needed our support, so We both joined the army to serve the country and help our family," said Sarabjit. "The last time he came home was in March to meet his newborn daughter because he couldn't come at the time of her birth," he added.
Father Paramjit Singh said that his son did not die but became Ammar after giving his life for the country. "My son is not dead but has become immortal after he laid down his life in the line of duty. Our only requirement is to erect a monument to his memory," said the father.
Gurpreet Kaur's wife said her husband should be given all the honors and martyr status given to soldiers who die in the line of duty while serving the country. "He said he would be coming home soon and taking time off to spend time with his two daughters. He should give him all the honors and prestige that the government gives to a martyr," said his wife, Gurpreet Kaur.
Mandeep Kumar Village Sarpanch said Swaranjit Singh grew up from a very humble background as his father was an electrician and the family did not own any farmland.
"The government is required to help the family as much as possible and educate his two daughters. At the village level, we are also asking for a memorial to be built so that future generations will know his sacrifice. Our village is a historical village linked to Sikh history but until today no memorial has been erected to commemorate any martyr. Sarpanch said: This sacrifice must be commemorated with a monument."