The heat wave in the UK affected the first international match between England and South Africa at Chester-Lo-Street as well as on a record-breaking day across Britain, with the temperature reaching 40.3°C (104.5°F). England newcomer Matthew Potts made four throws before falling ill and leaving the field.
"He went to cool off, but I don't think he felt good enough to come back," said Captain Joss Butler.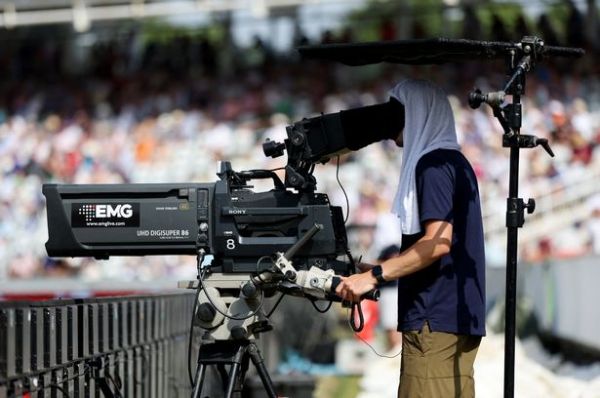 Cameraperson captures the live action during the first international match between England and South Africa on Tuesday. (Reuters)
Potts was seen sitting in the changing room and was moistened with a fan on his face.
Britain shattered its record for the highest temperature ever recorded on Tuesday amid a heat wave that swept across swathes of Europe, with the UK's national weather forecaster saying such rises are now a fact of life in a country unprepared for such extreme conditions. .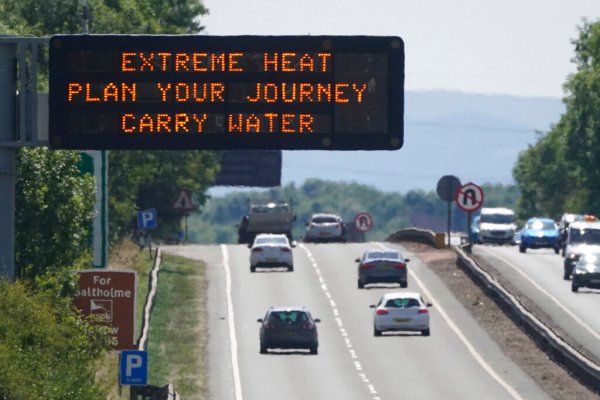 The Matrix sign on the A19 towards Teesside displays a severe weather warning as the UK braces for the next heat wave in England (Owen Humphreys/PA via AP)
It was also difficult for the other players to enter the field as they resorted to ice towels around the neck. Paramedics were also seen patrolling the border and serving more drinks and ice packs to cool players.
According to English media reports, spectators were also unlucky on the ground as hundreds had to rest and rest behind the stands. Several fans were spotted heading towards the buildings behind the stands trying to find shade.
Meanwhile, career 134th best player Rasi van der Dousen and four-wicket Enrique Norte led South Africa to a 62-time win over England to spoil Ben Stokes' final one-day international appearance on Tuesday.
The second Friday is Friday at Old Trafford.