Three-time leader of the People's Liberation Army (PLA) and wool-dyed Akkali Dal "Gathidar" leader Tuta Singh, 81, died in a private hospital in Mohali on Saturday.
Family sources said that he has been suffering from complications from pneumonia since February. He was readmitted to hospital two days later after complaints of shortness of breath and other problems.
Having won polls twice from Moga and once from Dharamkot, he was a close confidant of SAD sponsor Parkash Singh Badal. He also participated in several 'morchas' led by Akali Dal for Punjab rights and was imprisoned for it.
A former Minister of Education and Agriculture during various periods of the SAD government, Sarpanch started his political career from his village of Dedar Singh Walla in Nihal Singh Walla district of Moga District.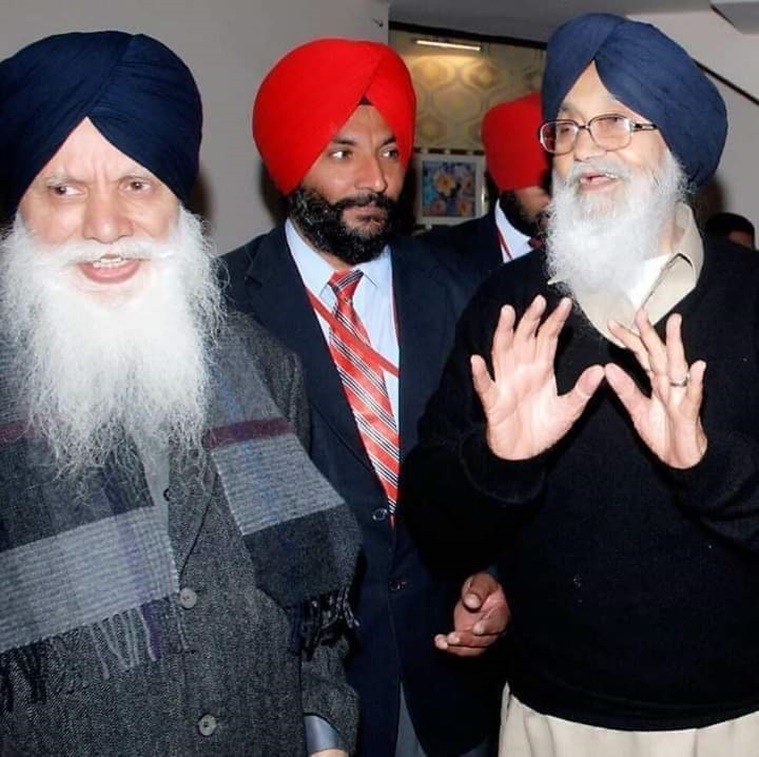 Tuta Singh (far left) with Parkash Singh Padal. (photo file)
Tuta Singh was one of the oldest candidates in this year's Punjab elections and he competed from Dharamkot for the SAD ticket but lost to AAP.
A former member of the Shiromani Gurdwara Barbandhak Committee (SGPC), he was known as 'Jathidar' for being one of the chief commanders of Akali Dal in Punjab.
In 2012, he was convicted in a corruption case for misusing an official vehicle and sentenced to a year in prison. The Punjab and Haryana High Court subsequently suspended the ruling. In 2015, during his tenure as Agriculture Minister, there was a massive failure of the cotton crop in Punjab due to whitefly and the alleged distribution of bogus pesticides.
Another case of alleged wrongdoing in the recruitment of staff in the Department of Education against him was pending before the Mohali Court.
He was succeeded by his wife, three sons and a daughter. One of his sons, Barjinder Singh Makhan Brar, is also with SAD.